Flowers and chocolate are nice for Valentine's Day, but sometimes you need a little mood enhancing – if you know what I mean. So if you happen to find yourself getting romantic in Las Vegas this February 14th (or any day, for that matter), here are the shows that will add a little sizzle to your evening: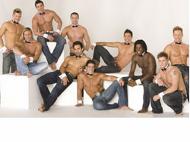 The Chippendales at The Rio
The most well-known of the male reviews, and for good reason – these guys are hot and…well, they're hot. If gorgeous men dancing and disrobing heats you up, go see The Chippendales. Tickets are $39.95 and $49.95 and g-string tips are extra. You can watch a teaser video of all the shirt ripping action at The Rio website.
[Photo courtesy of Caesars Entertainment]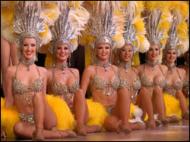 Jubilee! at Bally's
It doesn't get any more old school Vegas than this. This is the classic topless showgirl revue that helped put the city on the map. The costumes are elaborate and the headpieces can weigh up to 35 pounds, but the ladies go all out in the name of entertainment. And for those who aren't ready for topless, the 7:30pm show on Saturdays is fully clothed for families. Tickets are $57.50 to $117.50.
[Photo courtesy of Caesars Entertainment]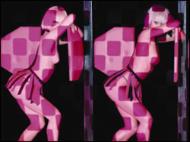 MGM Grand's Crazy Horse Paris
The theater is small and intimate and while the ladies parade around topless and in very skimpy bottoms, it's classy and tasteful. The show uses lighting effects and well-choreographed dance routines to inject an artsy feel to the fun. Get a taste of the show at the MGM Grand website.  Tickets are $50.50 and $60.50.

[Photo courtesy of MGM Resorts International]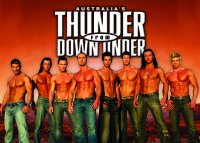 Thunder From Down Under at Excalibur
This is my favorite of the city's adult shows for two reasons. First, all the performers are from Australia and New Zealand (hello accents!) and second, there's no tipping of the dancers. These hot and sexy men work for the door. They also welcome couples of any gender, and as one married man told me, "It's a win-win! My wife thinks I'm the greatest guy for bringing her to this and then she gets all excited and comes back to the room with me."  If that's not a hot night out, I don't know what is. Tickets are $40.95 and $50.95. They also have a teaser video on their website.
[Photo courtesy of Thunder from Down Under]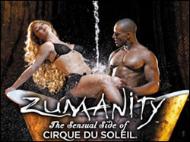 Zumanity at New York-New York
I'll be honest, Zumanity is not for the easily shocked. This Cirque du Soleil show explores the different realms of sexuality through stunning imagery, aerialists, comical vignettes and sultry dancing. There's no topic off limits and each of the performers are unique in their personalities and appearances, promoting the idea that beauty comes in all shapes and sizes. Make sure to book a sofa for two if you want to cuddle during the show. Tickets are $75.90 to $141.90.
[Photo courtesy of Cirque du Soleil]
If you are planning on being in Sin City for Valentine's Day this year, make sure you take advantage of the specials and promotions at some Vegas hotels.